About Evolution Free Zone
Evolution Free Zone is a community where extraordinary companies converge to capitalize on existing knowledge, leverage technology, and elevate human talent in a unique, amazing, and sustainable combination to achieve great goals.
Gathered in a privileged and stimulating environment, these companies set the global standard in all areas and have a positive impact on society.
Due to its high strategic value for the country and the region,
Evolution Free Zone was declared an urban landmark and of cantonal interest
by the Municipal Council of Grecia in 2020.
Location Opportunities
Costa Rica has a privileged geographical location in Central America due to its proximity to North American companies, as well as to the remote operations of European companies.
Evolution Free Zone is strategically located with direct access to the North Inter-American Highway or Route 1, which facilitates access to the country's main highways and ports. Being located only 15 minutes from the Juan Santamaria International Airport, in the western part of the Central Valley, this Industrial Park benefits from the differentiated incentives of the Free Trade Zone for projects outside the Greater Metropolitan Area.
In addition, it is located no more than 30 minutes away from the main Western cities, providing access to a new and large pool of valuable human talent, prepared, eager for opportunities, and with an outstanding technical and academic level.
Costa Rica:
Privileged geographical
location in Central America
Easy access to the
country's main highways
and ports
15 minutes from the Juan
Santamaría International
Airport
No more than 30 minutes
away from the main
Western cities
Costa Rica: Strategic Location For The Life Sciencies Industry. Smart Manufacturing and Knowledge Intensive Services Companies
With 120 years of a strong democracy, economic and political stability, Costa Rica continues to be the leading choice for investment in Latin America.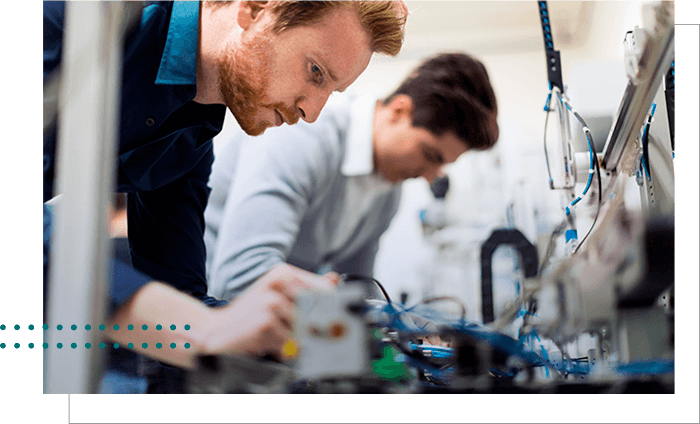 ---
With a strategic position in the center of the Americas, nowadays, the country is one of the most favored nearshore locations for U.S. businesses, as well as a key offshore destination for global companies.
For detailed information click here:
---
Our People
Western cities offer a new and ample talent pool with outstanding technical and professional level. A private research study conducted by CODE Development Group concluded that by adding the population of this area, 617,362 people, there is plenty of potential human talent available.
Since more than 58,000 people travel daily to work outside of its canton to the main cities, like San José, the western towns of the Central Valley are known as "Bedroom Cities". A prospective workforce is being attracted from Grecia and its neighboring cities, thus increasing the talent pool size for the companies at Evolution Free Zone.
In the last decade, the Western Region has improved its human development indicators, strengthening, and expanding the academic offer at all levels, guiding the training of human talent, for the attraction of investments and the sustainable and inclusive development of the Region.
287 public and private schools and high schools.
20 public and private universities.
11.753 students in technical careers, in the Western Region between 2014 and 2018.
Technical Schools are supported by the Ministry of Public Education (MEP), the National Institute of Learning (INA), and public and private universities.
Leadership – Expertise Behind Evolution Free Zone
With more than 20 years of experience in the
development, management, and operation of
Industrial Parks and Free Trade Zones,
CODE Development Group offers a wide range of real estate solutions, such as stand-alone and multitenant buildings, as well as world-class infrastructure, and complementary services to meet the unique needs of each company and support its successful operation in Costa Rica. Our expert construction management team offers the convenience of a one-stop-shop service provider, coordinating all the stages of the development process:
Pre-construction
Execution
Budget and schedule control
Delivery, and post-delivery services.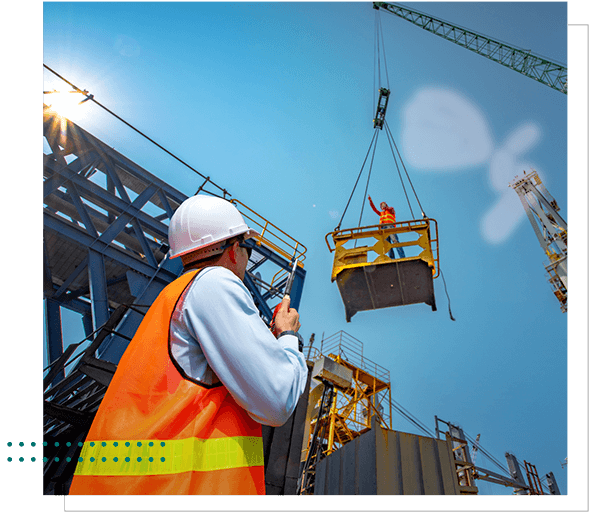 ---
CODE Development Group understands the importance of doing business in an environmentally sustainable way, promoting wellbeing, transparency, and good practices, for the benefit of all parties involved: country, community, local government, institutions, direct employees, linkages, customers and partners.