The Impact of the Main Trends and Industrial Innovations for the Coming Years
Evolution Free Zone joined a webinar called "The incidence of nearshoring in industrial parks in Mexico", organized by The Free Trade Zones Association of the Americas (AZFA)
June 2023. Important industrial parks from all over Latin America, including Evolution Free Zone , participated in a webinar called "The incidence of nearshoring in industrial parks in Mexico", organized by The Free Trade Zones Association of the Americas (AZFA).
At the event, experts shared their insights on the trends in the industrial sector that could have the greatest impact in the coming years. At Evolution Free Zone, we are building a next-generation ecosystem, ensuring the appropriate infrastructure to enable operations ready for the future. Some of the areas we are working on are: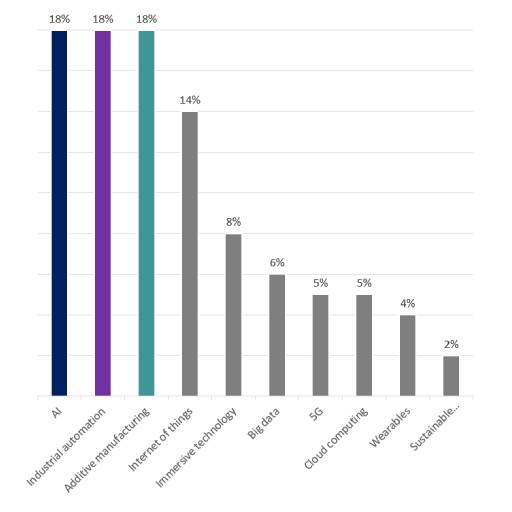 Artificial intelligence
Artificial intelligence (AI) is a term that brings together a set of techniques that allow machines to perform actions rationally. That is, to make sense, to intervene in the world, and to have the same or better capabilities as humans for certain purposes.
Experts point out that by 2025, AI will become the most decisive technology of all, and will impact all levels of management, from the first line of contact to management.
Artificial intelligence opens the door for companies to transform decision-making in a positive way, anticipate errors, and improve the user experience, by detecting opportunities for improvement through data that is usually transmitted in real time.
Thus, Evolution Free Zone has incorporated state-of-the-art technology in its database design for predictive event management. Artificial intelligence will be used to guide and automate some of the park's administration and maintenance processes.




The assistance of expert systems assisted by artificial intelligence will allow process optimization and greater efficiency in the site's management," said Álvaro Carballo, president of CODE Development Group.
Industrial automation
In addition, the Free Zones of Central America and the Caribbean are beginning to experience the fourth industrial revolution. This implies that companies must incorporate technologies to improve their productivity.
Industrial automation had a boost thanks to the pandemic, and although in the beginning, it contributed to preventing the spread of the virus (through automatic alcohol dispensers; contactless doors, handles and light switches; automatic deposits, robotic transport , etc.), companies are currently incorporating them into other types of services, such as traffic lights, readers, sensors, people and merchandise registration processes, entry and exit of people and vehicles, biometric identification, park security, and many more applications.
In other cases, such as ours, automation will also contribute to the sustainability goals set by the park, by implementing a sophisticated control system that uses data collection technologies for various aspects, such as water management, electricity consumption, security, surveillance, and the transport of people, directly benefiting the environment by reducing consumption and pollution.




The application of these technologies will improve the user experience and make their stay much more comfortable and safer. It will also seek efficiency in the use of resources, so that we reduce the impact on the ecosystems that surround the park", adds Carballo.
Additive manufacturing
According to IEBS School, additive manufacturing is a set of technologies that allow the construction of 3D objects sequentially, in a process of adding layers of material (plastic, metal, plaster).
Some of the industries where additive manufacturing applications can be used the most are aeronautics, consumer products, the automotive industry, and the medical devices industry, where CODE Development Group has ample expertise.




Thanks to the personalization offered by additive manufacturing, the impact it has had on this industry has been phenomenal. There is a growing trend in incorporating 3D printers in hospitals to help meet the needs of their patients; for example, through additive manufacturing of prosthetics, dental models, pre-surgery models from CT scans, or the creation of printed organs to practice", clarifies IEBS School.
Evolution Free Zone offers built to suit real estate solutions, where we work alongside the companies that establish their operations in the park to understand their objectives and the necessities their facilities must fulfill. This customized approach leverages technology such as BIM Modeling and extended reality to safely and efficiently develop the solutions our clients require.
Looking forward to the future.
As one of its fundamental pillars, Evolution Free Zone considers the well-being and human growth of its users and employees, as well as the surrounding community. Therefore, we will take advantage of the possibilities that new technologies bring to promote sustainable development and social responsibility, at hand with efficiency and productivity.
Evolution Free Zone is presented as a national and global example of how high technology and humanity can be combined to create a safe, efficient and sustainable environment. Be a part of the next generation.