The landscape of Foreign Direct Investment in the world and its impact on Costa Rica
In this article:
• Investment in projects related to the Sustainable Development Goals (SDGs)
• Investment in clean and accessible energy for all
• Investment in infrastructure
• Increase in Global Value Chains (GVCs)
• Facilitating measures for attracting FDI
July 2023. At the beginning of July, the United Nations Conference on Trade and Development (UNCTAD) presented its World Investment Report , which details the landscape of Foreign Direct Investment (FDI) globally and the main challenges and opportunities that different countries face in promoting this model.
In general, most economies experienced increases in inflows, with only a few experiencing declines. Although global capital flows decreased by 12% in 2022, Latin American economies saw a significant rebound, attracting a total of $208 billion, the highest amount ever recorded in the region's history (FDI in Latin America and the Caribbean increased by 51% in 2022).
It's important to highlight that the region's efforts have proven to be effective despite having overcome various global scenarios, such as the pandemic and international conflicts.




After a sharp drop in 2020 and a strong rebound in 2021, global foreign direct investment (FDI) decreased by 12% in 2022, to $1.3 trillion. The slowdown was driven by the global policrisis: the war in Ukraine, high food and energy prices, and debt pressures."
World Investment Report, UNCTAD 2023.
In Costa Rica, UNCTAD reports that FDI in 2022 amounted to $3.045 billion, a considerable increase compared to the $1.763 billion in 2020, when the country suffered the consequences of the pandemic, and even higher than the less than $3 billion produced between 2017 and 2019.
Taking this into account, what are the main trends in foreign investment and how can the region (and Costa Rica) take advantage of them for their benefit?
The report details five main segments where the region should aim in the near future, or that have experienced significant changes in recent years.
Investment in projects related to the Sustainable Development Goals (SDGs)
International investment in sectors relevant to the Sustainable Development Goals (SDGs) in developing countries increased in 2022. Infrastructure, energy, water and sanitation, agri-food systems, health, and education recorded an increase in the number of projects. "However, compared to 2015 when the SDGs were adopted, progress has been modest," mentions UNCTAD.
With less than 10 years remaining to achieve the 2030 Agenda, countries are racing to accomplish the goals. However, in terms of infrastructure (one of the cross-cutting components of all the 17 SDGs), the region faces significant areas for improvement, according to José Manuel Salazar-Xirinachs, Executive Secretary of ECLAC. He mentioned in the Seminar "United Nations Sustainable Development Goals: How are we doing in terms of infrastructure?" organized by the Council on Infrastructure Policies (CPI) and the Central University of Chile in May 2023 that "increasing investment and financing and strengthening long-term planning processes are two key aspects to advance the achievement of Sustainable Development Goals (SDGs) related to infrastructure improvement in Latin America and the Caribbean."
In this context, four SDGs that are directly linked to infrastructure stand out: SDG 6 (clean water and sanitation for all), SDG 7 (affordable, reliable, sustainable, and modern energy for all), SDG 9 (resilient infrastructure, industrialization, and innovation), and SDG 11 (inclusive, safe, resilient, and sustainable cities and human settlements). In addition, SDGs 4, 5, 9, and 17 require fast and reliable information and communication technologies throughout the territories.
To achieve this, ECLAC proposes seven transformative initiatives:
• Bioeconomy
• Sustainable tourism
• Digital transformation
• Regional economic integration
• Care society and gender equality
• Energy transition and related industries
• Export of modern internet-enabled services
Evolution Free Zone positions itself as a technological park with the mindset of hosting companies whose main business is technology development, through products that promote health, innovation, digital transformation, and the use of the Internet of Things as integrated aspects of their production. This undoubtedly promotes the country's SDG targets and aligns with what UNCTAD and ECLAC have mentioned in both reports.
Investment in clean and accessible energy for all
In this section, also related to investment in projects aligned with the SDGs, businesses in sustainability continue to thrive amid the volatility of capital markets.






The value of the global market for sustainable finance (bonds, funds, and voluntary carbon markets) reached $5.8 trillion in 2022, despite the turbulent economic environment, which included high inflation, rising interest rates, low market returns, and the imminent risk of recession, factors that affected financial markets. Sustainable funds continued to be more attractive to investors than traditional funds."
World Investment Report, UNCTAD 2023.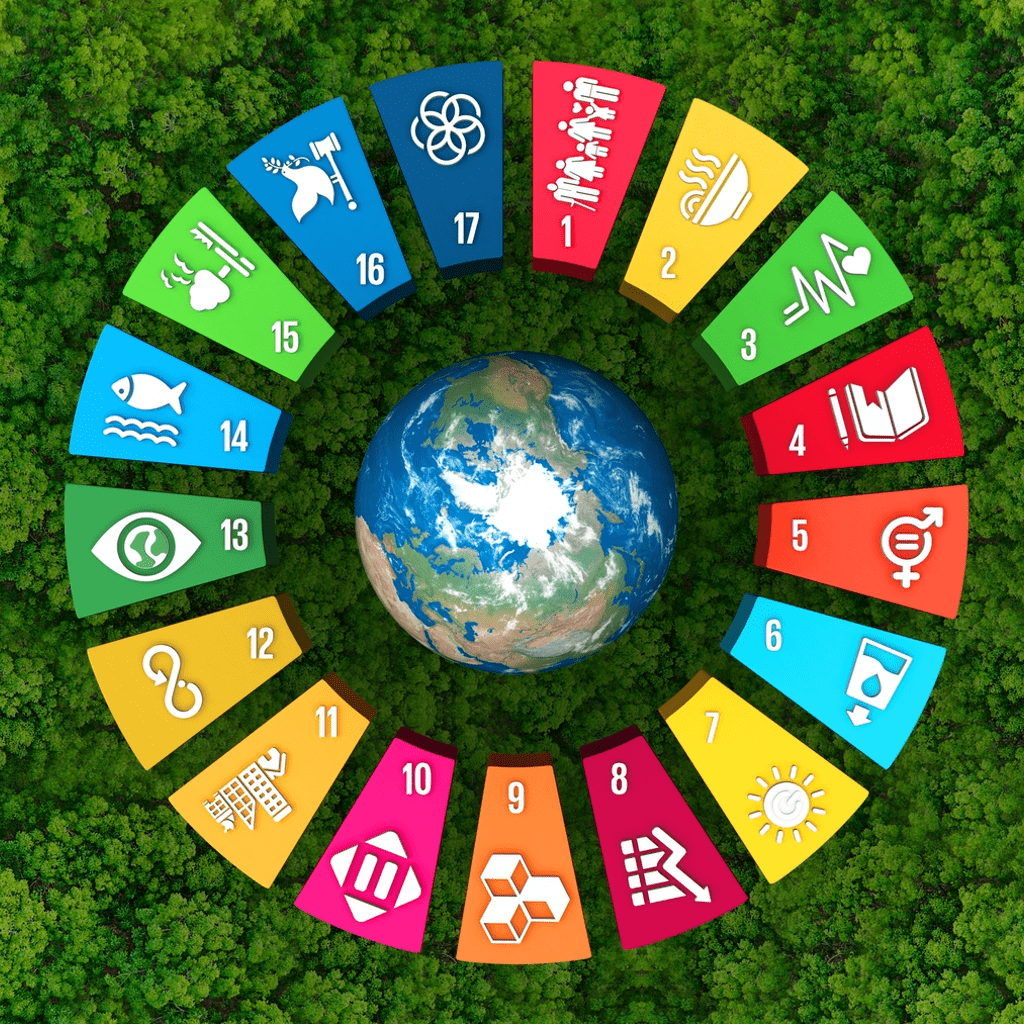 Despite a decrease in the value of the global sustainable funds market from its peak of $2.7 trillion in 2021 to $2.5 trillion in 2022, net inflows into the market remained positive, in contrast to traditional funds, which experienced net outflows.
However, it's important for companies to invest in pre-screened and validated sustainable funds, as the trend is to fall into greenwashing. UNCTAD found that at least one-fourth of funds do not meet their sustainability credentials.
Costa Rica has a solid 2023 agenda , which has provided an opportunity to reaffirm our country as a leader in sustainable development. According to data from the National Electricity Control Center (CENCE), Costa Rica ended 2022 with over 98% of its electricity generated from renewable sources, an achievement for the eighth consecutive year.
Costa Rica has the third-largest geothermal park on the continent with 262 megawatts, consisting of seven plants owned by ICE, the state-owned energy provided. Additionally, it has 18 wind farms located in Guanacaste and San José, managed by cooperatives, public and private companies, and municipalities.
This commitment undoubtedly stimulates FDI flows in the country and promotes Costa Rica as an attractive operation hub that, in addition to other benefits, consider sustainability as a central part of the business objective.
Investment in infrastructure.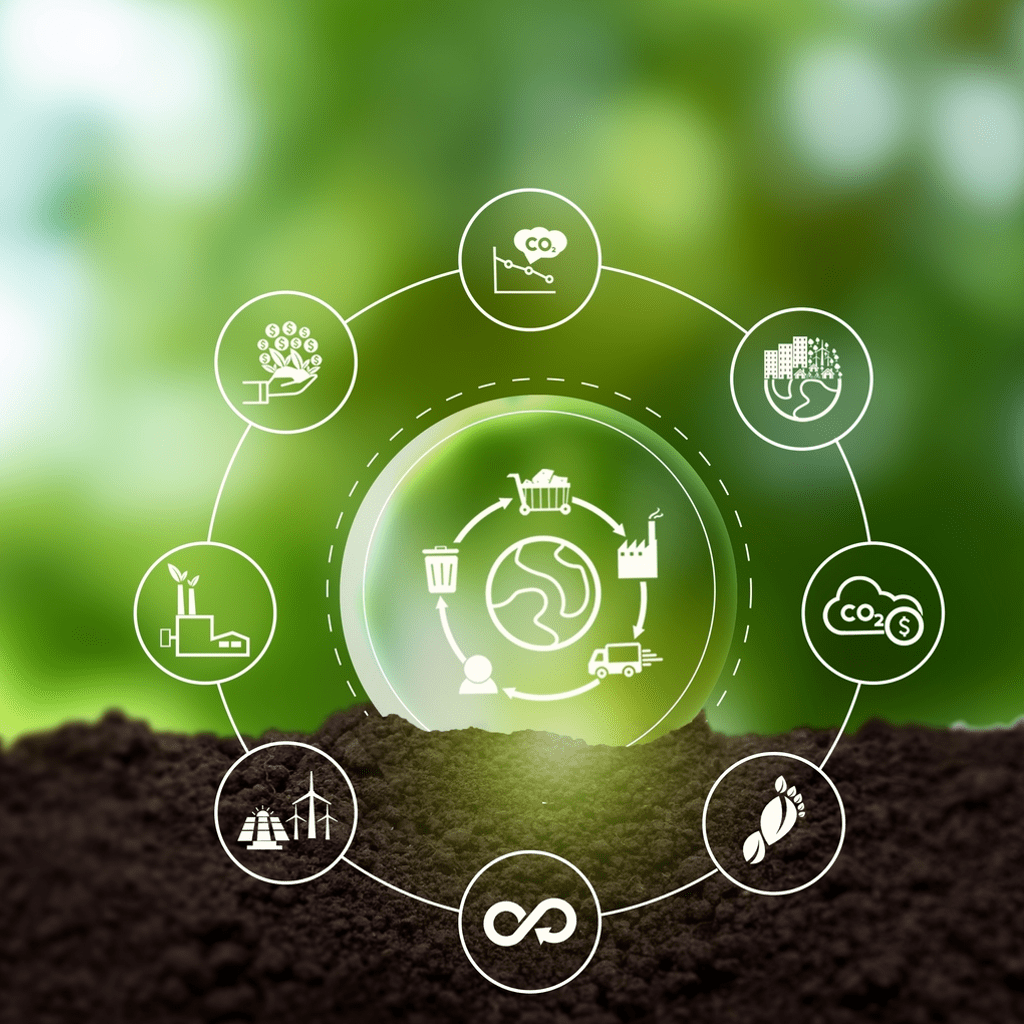 The trends in investment in new facilities offer a positive counterbalance. The number of project announcements increased by 15% in 2022, and data from the first quarter of 2023 also show resilience. Trends in international investment in real productive assets are, therefore, more favorable than suggested by the main FDI data."
World Investment Report, UNCTAD 2023.
These industries, according to the report, will prefer to invest in infrastructure that may not generate immediate profits, such as annual lease contracts or assets for internal and external uses.
In this aspect, Evolution Free Zone has a significant opportunity to position itself as a reference for companies looking to operate in Costa Rica, offering them a 306-acre space ready to execute and expand a variety of projects related to a variety of innovative industries.
Increase in Global Value Chains (GVCs).
Industry trends showed an increase in the number of projects in infrastructure and industries intensive in Global Value Chains (GVCs), stable figures in energy, and a slowdown in the digital economy sectors.
Global Value Chains refer to a company that "distributes" its production activities across different countries. This is a model mainly used by multinational companies.
Free trade agreements have opened production borders, among other benefits such as cost reduction in transportation, technological advancements and innovations, and logistics improvements.
Costa Rica can position itself as a place that has it all. Despite being in the same territory, a company can have different operational units in different provinces with diverse characteristics, all at a very short distance due to Costa Rica's small size.
Our country offers economic and political stability, legal security, tax benefits and incentives for the free trade zone regime, capacity for expansion, electrical redundancy, internet penetration (86 out of every 100 inhabitants have internet access according to the National Institute of Statistics and Census), one of the highest literacy rates in the region (97.86%), a defined sustainability strategy (Agenda 2023), a high-quality workforce, and an attractive geographical position for nearshoring , among other attributes.
Facilitating measures for attracting FDI.
The activity of policy formulation for investment increased in 2022 as many countries adopted measures to counter an anticipated economic recession. The number of investment-friendly measures reached 102, nearly double the previous year, and regained pre-pandemic levels in the total number of measures adopted.
Developed countries tend to tighten measures focused on FDI, while developing countries promote them. These measures focused on facilitating and opening new sectors or activities related to FDI.
Costa Rica has been taking advantage of this for years through the Special Free Trade Zone Regime , which consists of a series of tax benefits and incentives granted by the government to companies that decide to invest in the country to enhance international competitiveness and attract Foreign Direct Investment.
The export of goods from the free trade zone regime amounted to $4.34 billion in 2022, according to PROCOMER , with over half of it corresponding to medical device supplies.




The free trade zone regime in Costa Rica has been one of the main pillars of the country's economic growth despite the crisis generated by COVID-19. According to data from November 2022, the economy had grown by 0.8%, while free trade zones grew by 13.7%," states Carlos Wong, president of CODE Development Group.
In conclusion, companies and countries are facing a period of economic contraction from which they cannot escape. However, both can take actions to encourage FDI growth.
Evolution Free Zone actively seeks to support companies in their desire to operate in one of the most desirable destinations. Our excellent location, access to one of the main and most travelled routes (Route 1), proximity to the airport, and CODE Development Group's over 20 years of experience as a park developer make us the ideal choice for stimulating the country's economy and growing your business. Let's be part of this growth together.